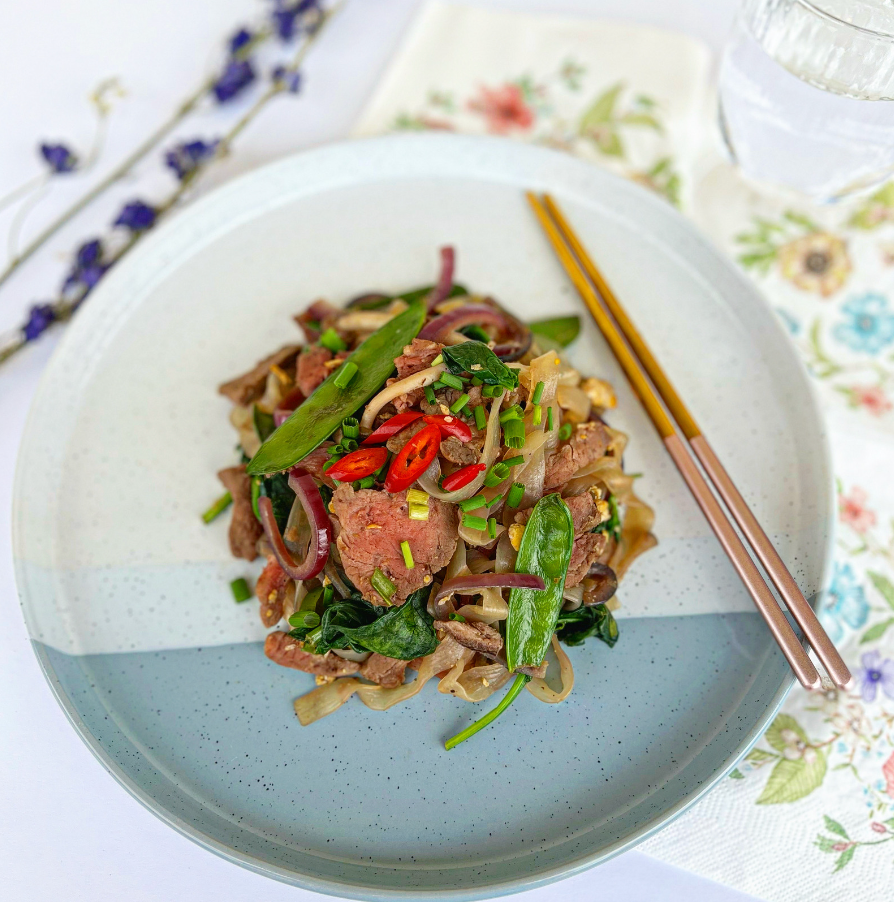 Pad Thai with Miracle Noodles
Ingredients
▪ 226g skirt steak
▪ 1 egg
▪ 2 packages of shirataki or miracle noodles, drained, rinsed
▪ 1 cup spinach
▪1 cup bean sprouts
▪1/2 cup red onion, sliced thinly
▪2 cups snow peas, strings removed
▪1 cup green onions, sliced into 2 inch pieces (about 1 bunch)
▪1/2 cup cilantro, chopped
▪1/2 tsp sesame seeds (optional)
▪1 lime, cut into wedges
For Sauce
▪2 tsp toasted sesame oil
▪1 1/2 tablespoons coconut aminos
▪1/2 tablespoon Red Boat fish sauce
▪1 tbsp garlic, minced
▪1 tbsp ginger, minced
Optional Topping: (Do it! It's good!)
▪Homemade Garlic Chili sauce
Directions
1) Dry the shirataki noodles on some paper towels. Thinly slice skirt steak- slice across the grain for tender meat, not with the grain. Heat a large skillet or wok over medium high heat and spray with non-stick cooking spray. Once pan is very hot add skirt steak. Cook 2-3 minutes stirring regularly. In a separate small pan, scramble egg. Set aside.
2) Add red onion and scallions to skillet with steak. Cook 2 minutes longer. Reduce heat to medium. Begin adding ingredients for sauce. Add spinach and pea pods. Continue to cook another minute.
3) Stir in noodles and bean sprouts, toss to coat. Allow noodles to heat 2-3 minutes. Add scrambled egg. Stir once more.
4) Divide into 2 portions. Garnish with cilantro, lime, sesame seeds and chili sauce before serving.
Post-programme Maintenance Recipe: (Choose One):
▪FAT: Use an additional egg or add 1 extra tsp toasted sesame oil to sauce.
▪CARBS: Replace miracle noodles with 1-2 cups zucchini noodles or sweet potato noodles.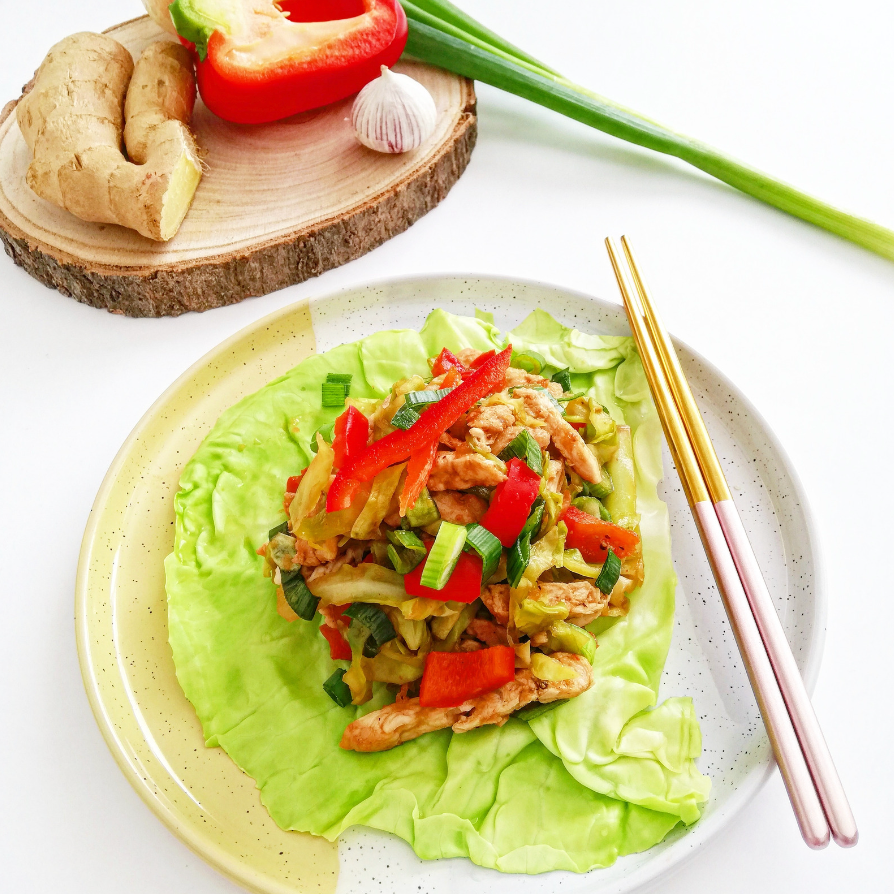 Ginger Chicken Stir Fry
Ingredients
▪ 2 tablespoon Braggs Coconut aminos
▪ 3/4 teaspoon balsamic vinegar
▪ 100g boneless skinless chicken
breast cut into bite-sized pieces
▪ 1 tablespoon grated fresh ginger
▪ 1 teaspoon freshly minced garlic
▪ 1 cup shredded green cabbage
▪ 1 cup sliced capsicium
▪ 1 tablespoon freshly minced onion
▪ 1/4 teaspoon Chinese five spice
▪ 1/2 teaspoon hot sauce or homemade chili garlic sauce
▪ 1 stalks green onion chopped
▪ 1/3 tablespoon Olive Oil
Directions
1) In a small bowl, stir together Braggs Coconut Aminos, (Stevia optional) and balsamic vinegar. Set sauce aside.
2) Heat a large wok or skillet with 1/3 tablespoon olive oil over medium high heat.
3) Add cabbage, onion, Chinese five spice, green onion and sauce. Cook through for 2 to 3 minutes until vegetables are cooked through.
4) Serve immediately.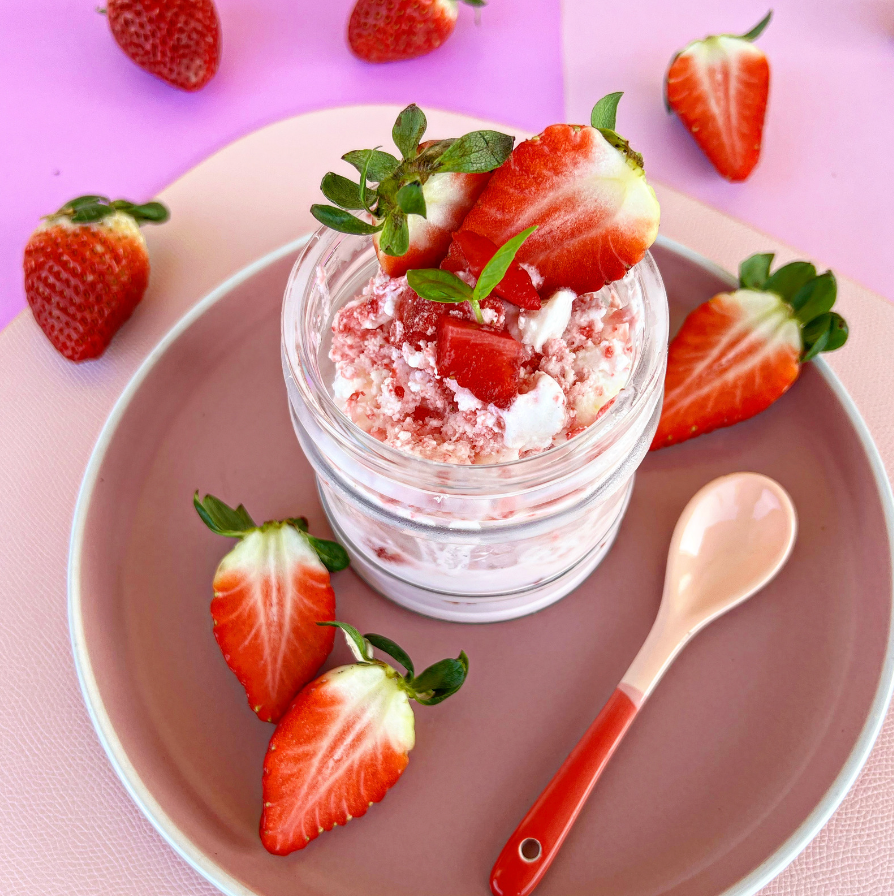 Strawberry Vanilla Smoothie
Ingredients
▪1/2 cup frozen strawberries (70 grams)
▪1/2 cup water
▪2 tbsp full fat coconut milk
▪1/2 teaspoon stevia
▪2tbsp full fat coconut milk/or full fat natural Greek yogurt
▪1/4 tsp vanilla powder (or sub with 1/2 to 1 teaspoon vanilla extract)
▪9 ice cubes*
Directions
1) High Powered Blender: Add liquids/soft ingredients first, then ice, and blend.
Ninja: Add ice first, then rest of ingredients on top. Do crush function first to crush ice. Scrape sides with spatula, then blend.
Both: You will likely need to scrape the sides with a spatula a couple times.
Thai Chilli Dipping Sauce
Ingredients
▪2 shallots
▪1 spring onion
▪2 tablespoons Red Boat fish sauce
▪2 ½ tablespoons lime juice
▪½ teaspoon liquid Stevia (taste and adjust)
▪1 tablespoon Thai chilli flakes or sub with fresh chillis (chilli padi)
Directions
1) Remove the root of the spring onion and finely chop the rest.
2) Peel the shallots and thinly slice them.
3) Pour the fish sauce, lime juice, and liquid stevia into a bowl and stir.
4) Add the chilli flakes or fresh chilis chopped spring onion, and sliced shallots and mix with a spoon. Enjoy the sauce with your main dish!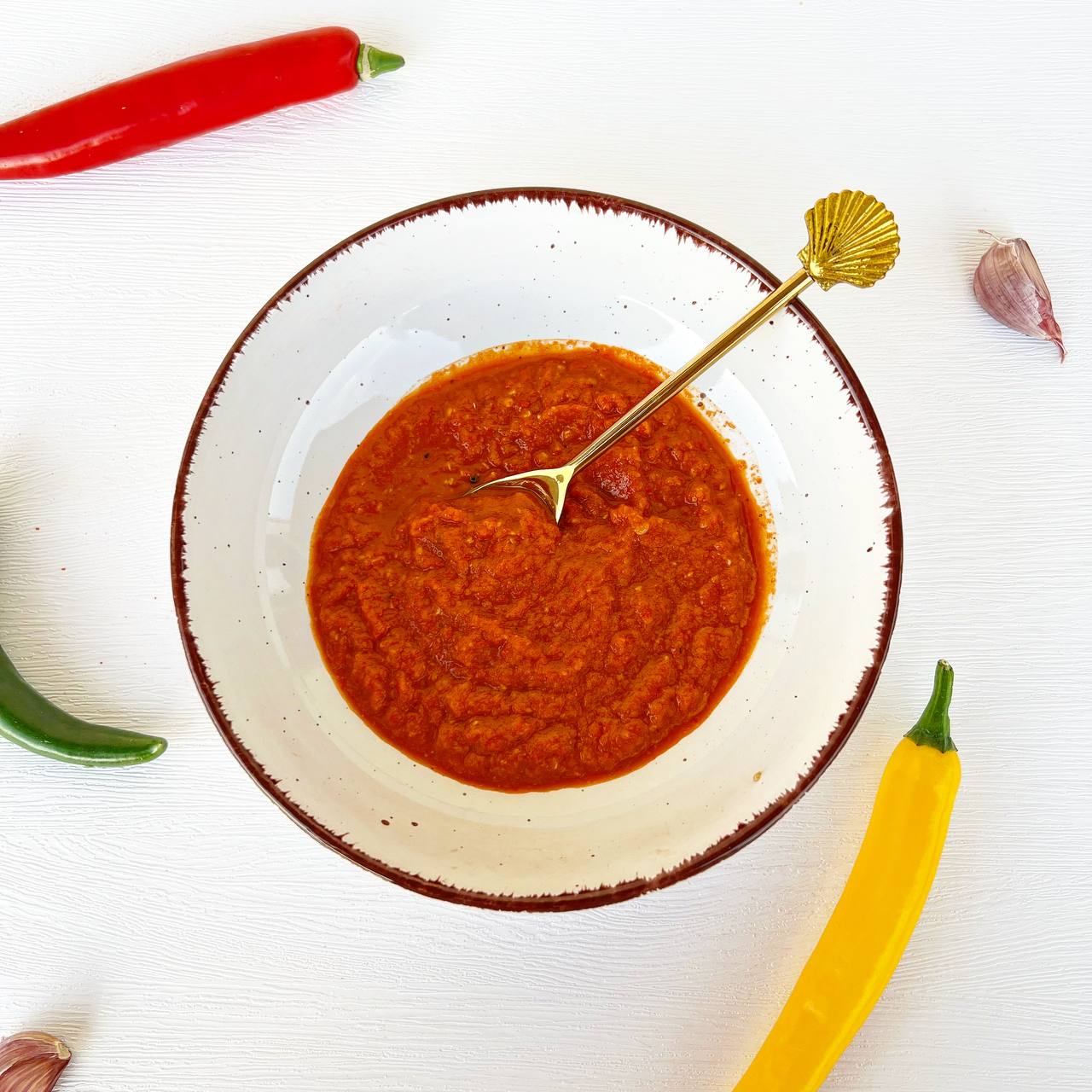 Homemade Garlic Chilli Sauce
Ingredients
▪100gm fresh chillis (use a variety of chilli padi, green, yellow, and red)
▪4 cloves garlic chopped
▪2 tablespoons white vinegar
▪1/4 - 1/2 teaspoon liquid Stevia
▪Salt and pepper to taste
Directions
1) Add all of the ingredients to a food processor and process until smooth.
2) Pour the mixture into a small pot and heat. Simmer for about 10 mins.
3) Cool and adjust the flavour with salt, pepper, and liquid Stevia to your tastes
4) Store in a sealable jar in the refrigerator.